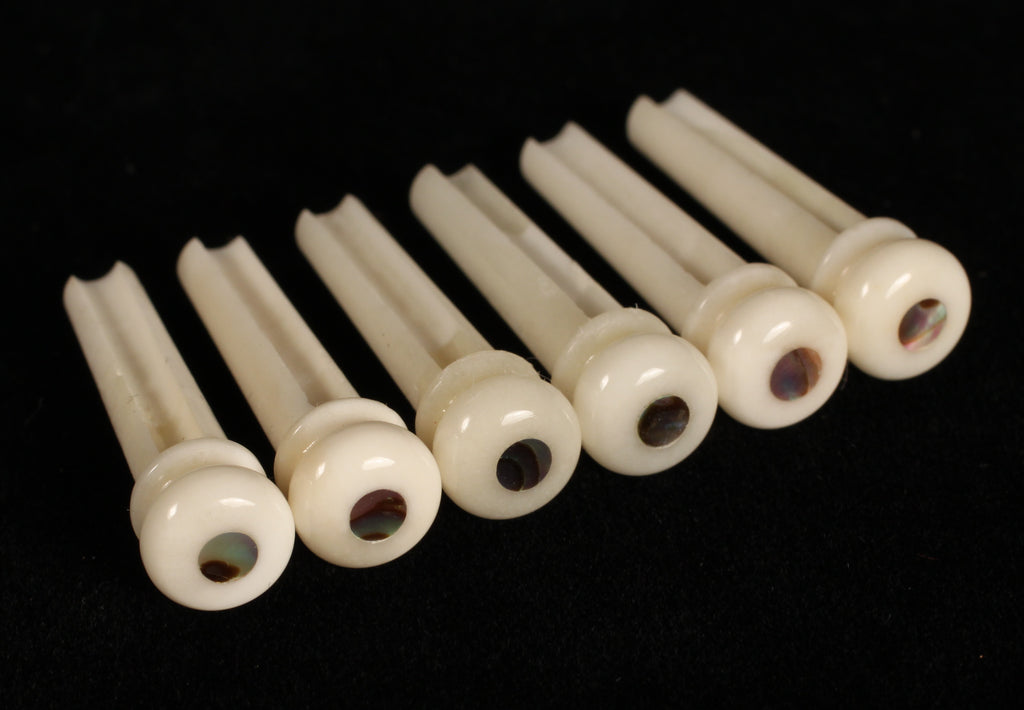 Bone Bridge Pins, White bone with Abalone inlay
These Processed Cow Bone Bridge pins are a beautiful off white with an Abalone inlay and meticulously made.  These will match our processed Cow Bone Nuts and Saddles.
These have a 3 degree taper with a string groove that stops just below the skirt. The shaft diameter is .210 just under the skirt. The shaft is 3/4" long. The head is 5/16" in diameter. Overall length is 1 inch. 
This is the pin configuration we use on our guitars as I think it is the best way to go. Not a fan of the 5 degree pins for many reasons. If you don't like the string groove you can turn it 180 degrees! 
Price is for a set of 6 bone pins with Abalone inlays.