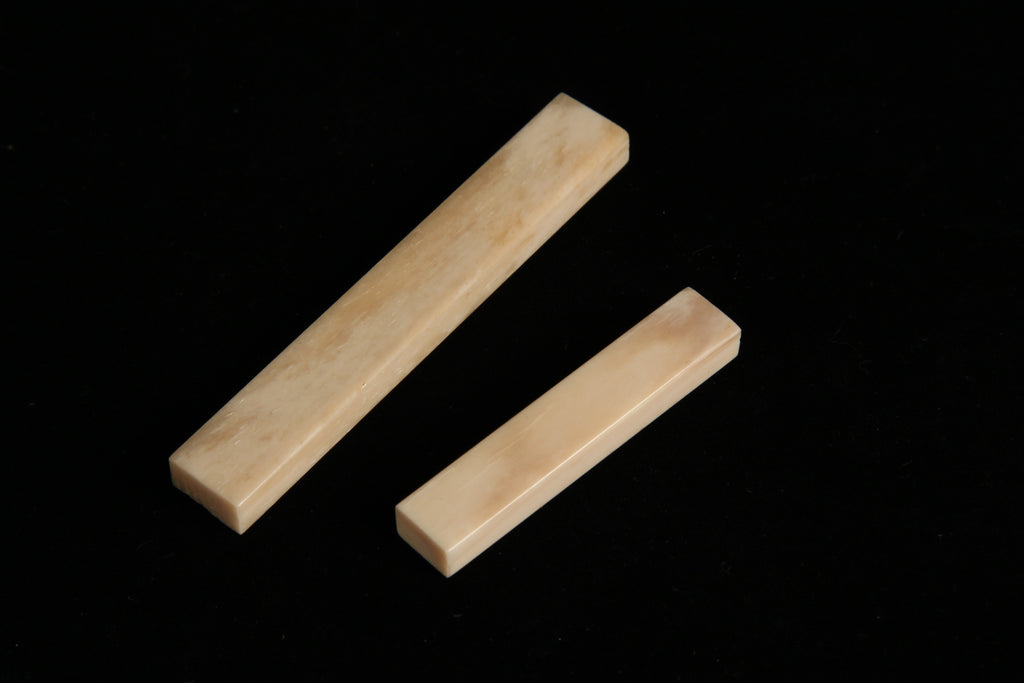 Bone Guitar thick saddles - Unbleached Buffalo bone
1/4" X 1/2" X 3 3/8"
This is unbleached, Buffalo bone. A bit different in color than the vintage amber bone we have. It has been cooked more to make it a bit lighter in color, but it still has a very natural, beige color with some variation. It is very hard and has a glassy tone. It has been treated so as to never become oily. It is a natural product and being unbleached each piece will vary in color. They are all beautiful and add a warm, vintage look to your instrument. These are plenty oversize to fit any need.