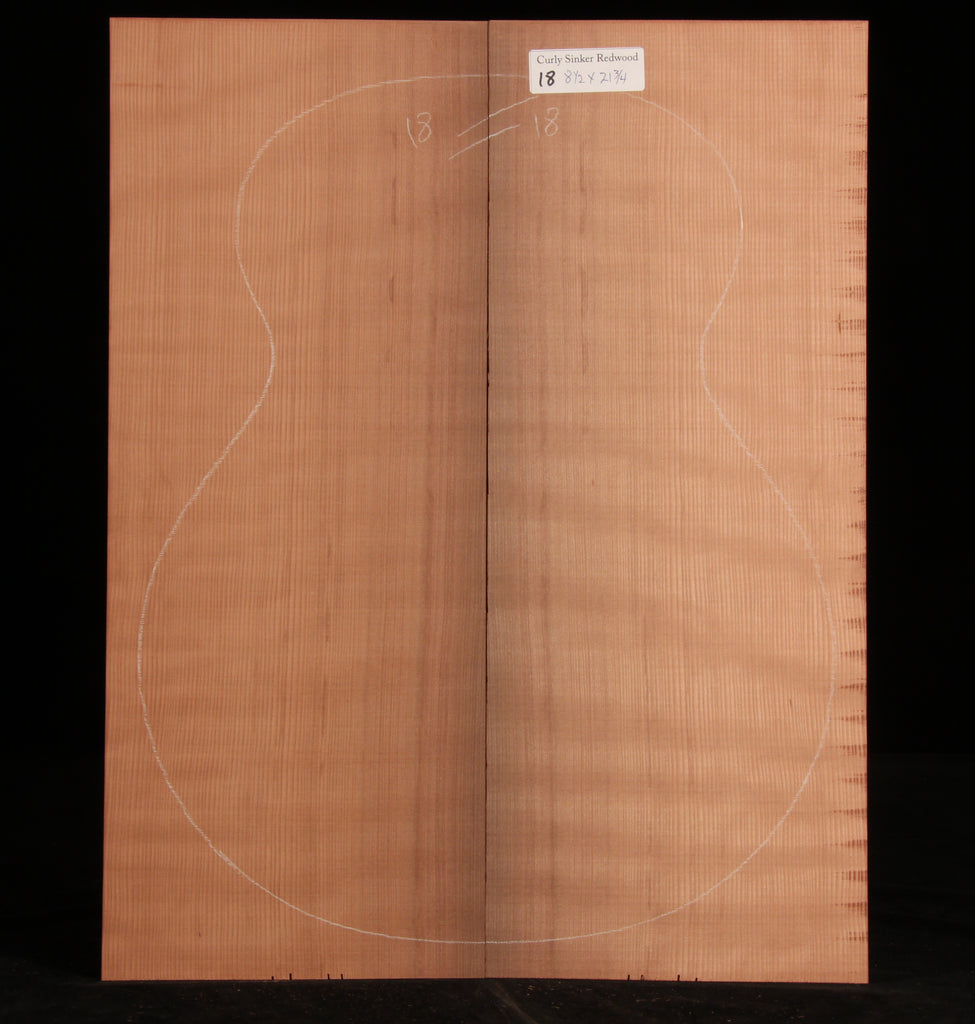 Curly Sinker Redwood Top 18
Century Old Virgin Redwood  In 1851, Harry Meiggs, (founder of San Francisco's Fisherman's Wharf), set up a sawmill at the mouth of the Big River in Mendocino, California – capitalizing on the dense redwood forests there. Dams popped up all along the Big River and the logging business boomed for the next 30 years. The dams caught the logs until enough rainwater fell to float them off to Meigg's sawmill at the mouth of the river. Many of the best, older cut logs (some 16 feet in diameter!) sank to the bottom of the river where they got stuck and were buried.
One hundred years later, bridge builders were drilling in the riverbed for new footings and each time their equipment surfaced they noticed the presence of wood shavings. Word spread, and enterprising wood aficionados deduced what treasures were hidden in the murky waters of the Big River. Using only a skiff, a winch and their own strength and ingenuity, they dredged the river and began to bring up these huge logs from depths of up to 38 feet. These "pumpkins" as the men called them, featured marks from ax hewing which effectively dated the logs to the late 1800's before the Raker Tooth Saw had been invented. A small percentage of this wood also had an exquisite curly figure – highly desirable to furniture and instrument makers. This rare and beautiful wood also happens to be an excellent tonewood for guitars.
Petros Guitars has procured a small amount of this wood, and has carefully extracted the best parts for fine musical instruments. The tops are perfectly quarter sawn and aged for another 20 years in our climate controlled shop. Take advantage of this obviously rare and limited supply of fabulous and beautiful wood.
The depth of the curl on these sets is shallow enough that no integrity is lost and they are perfectly safe for steel string acoustic guitars without additional reinforcement. We have made quite a few guitars with this.
8 1/2 by 21 3/4