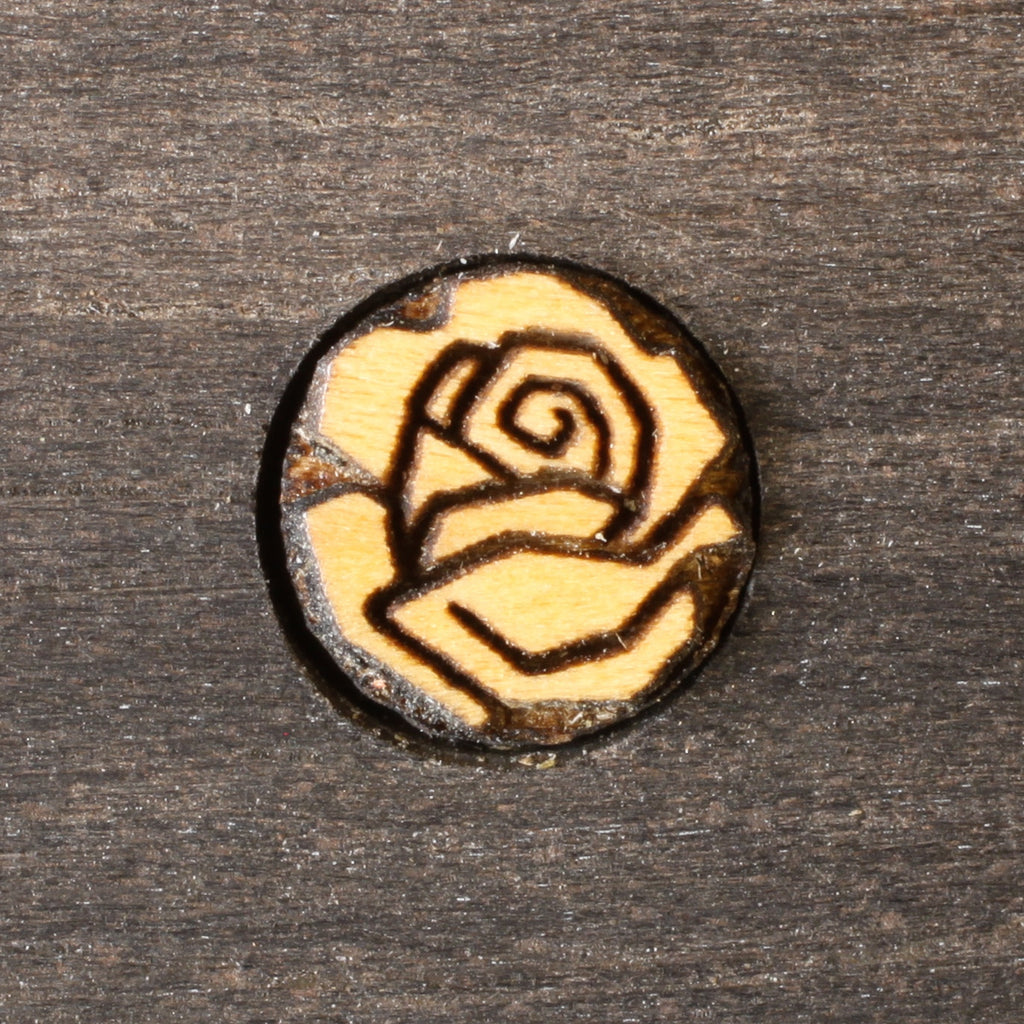 Position Marker Rose
The Rose. These are real wood fingerboard position markers that will fit into a 1/4 inch hole (6.35mm). Just drop it in and fill with black dust and super glue or epoxy.  No need to worry about taking these across the border. Go Shelless!  Made of Boxwood with a fiber back for strength and stability.
The best way to fill these is to use Ebony saw dust (instead of the black powder) and drop our Insta-cure super thin super glue, then sand it flush. Our black powder is best mixed with epoxy for Purflex® purflings. Superglue does not always penetrate tightly packed "black powder" but does so with ebony dust.