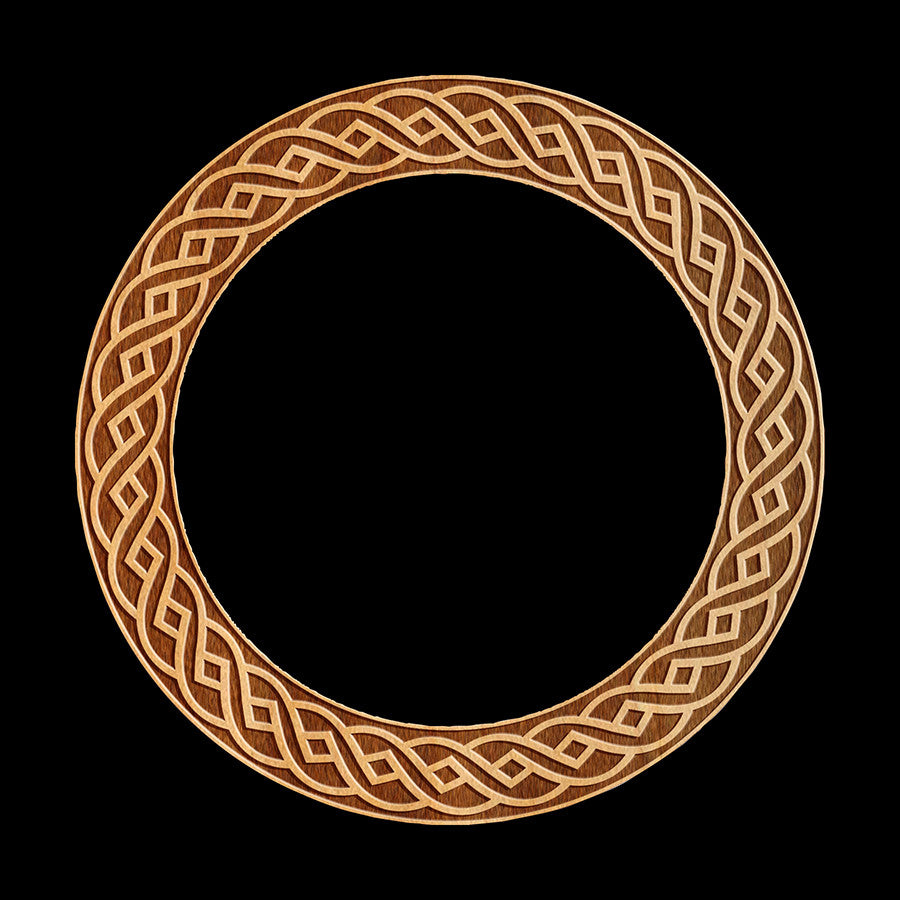 Rosette Uke Tenor Hausa
The Hausa Tenor Uke Rosette. We have 4 sizes of Ukulele rosettes in this beautiful African motif. Available for sound hole sizes: Soprano, (1 3/4") Concert, (2 1/16") Tenor, (2 5/8") and Baritone, (2 13/16"). Made of.060" Maple on .010 black fiber for a strong and stable rosette. They need to be filled with epoxy and our black powder either before or after inlaying on your instrument.This is our Tenor Uke rosette with a 2 13/16 inch ID.
To have a custom sized rosette, just send me the ID (inside diameter) that you want in the Note Space provided on the order page. Any custom rosettes that are bigger than the Tenor Ukulele rosettes will cost $70 (standard guitar rosette price). Order these as a guitar rosette with a note. Custom rosettes the size of a Tenor Uke or smaller will be $45 (standard price for a tenor rosette). Order these as a Tenor Uke rosette with a note.